Sat, Jul 25, 2015
How to capture packets on a local network with Pcap4J container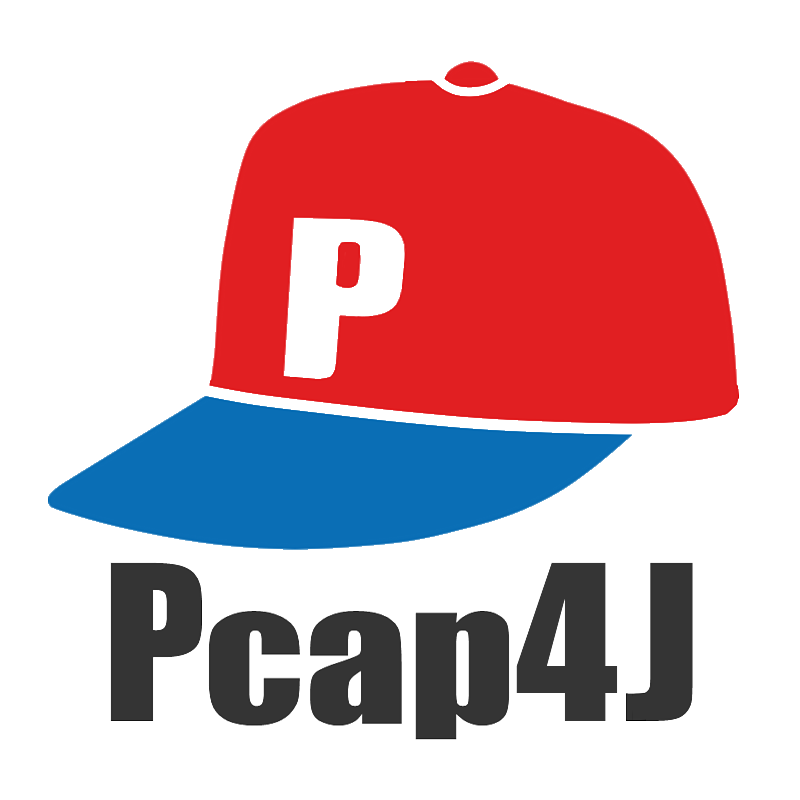 I'll show how to capture packets on a local network with Pcap4J container.
Docker network
By default, Docker containers are not connected to a local network. They are connected only to a virtual network Docker creates as like below: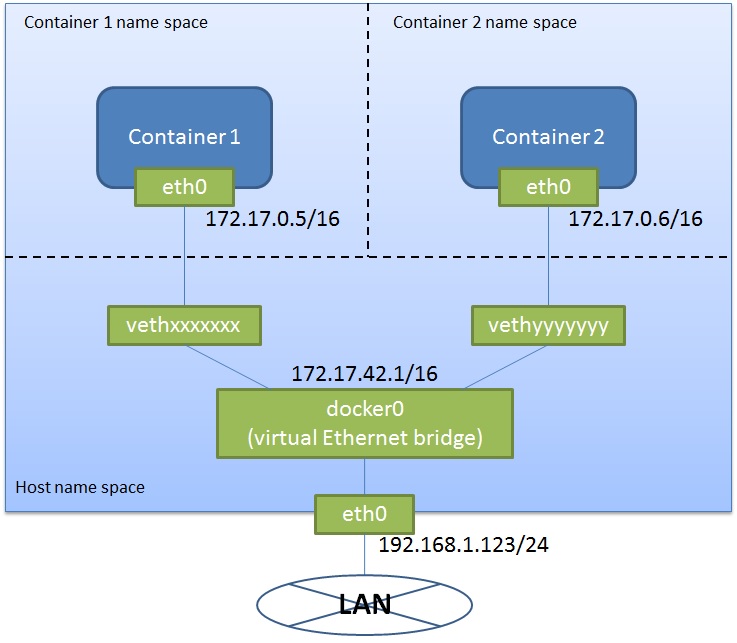 Refer to the Docker doc for more details.
What's a challenge
In order to let a Pcap4J container capture packets in a local (real) network, we need to directly connect the container to the local network, because docker0 forwards only packets the destinations of which are in the virtual network.
How to do it is explained in some articles. I referred to one of them, Four ways to connect a docker container to a local network in Odd Bits blog, and succeeded in local network capturing using the 4th way.
What I actually did is as follows.
What I did
Environment

OS: CentOS 7.0 (on VMware Player 7.1.0 on Windows 7)

[[email protected] ~]# uname -a
Linux localhost.localdomain 3.10.0-229.el7.x86_64 #1 SMP Fri Mar 6 11:36:42 UTC 2015 x86_64 x86_64 x86_64 GNU/Linux


user: root

Pcap4J version: 1.5.1-SNAPSHOT

Docker version: 1.6.2

Network interfaces:

  [[email protected] ~]# ip addr show
  1: lo: <LOOPBACK,UP,LOWER_UP> mtu 65536 qdisc noqueue state UNKNOWN
      link/loopback 00:00:00:00:00:00 brd 00:00:00:00:00:00
      inet 127.0.0.1/8 scope host lo
         valid_lft forever preferred_lft forever
      inet6 ::1/128 scope host
         valid_lft forever preferred_lft forever
  2: eth0: <BROADCAST,MULTICAST,UP,LOWER_UP> mtu 1500 qdisc pfifo_fast state UP qlen 1000
      link/ether 00:0c:29:8e:95:27 brd ff:ff:ff:ff:ff:ff
      inet 192.168.1.123/24 brd 192.168.1.255 scope global dynamic eth0
         valid_lft 85975sec preferred_lft 85975sec
      inet6 2601:282:8102:2623:20c:29ff:fe8e:9527/64 scope global dynamic
         valid_lft 221469sec preferred_lft 221469sec
      inet6 fe80::20c:29ff:fe8e:9527/64 scope link
         valid_lft forever preferred_lft forever
  3: docker0: <NO-CARRIER,BROADCAST,MULTICAST,UP> mtu 1500 qdisc noqueue state DOWN
      link/ether 56:84:7a:fe:97:99 brd ff:ff:ff:ff:ff:ff
      inet 172.17.42.1/16 scope global docker0
         valid_lft forever preferred_lft forever

Prerequisites:

Docker is installed and Docker service is started